Scholarships for Artist's Residence Project in Berlin Refugee Accommodation
RESIDENZPFLICHT (RESIDENCE REQUIREMENT) is an International Open Call for an artist-in-residence programme organised by the artists' group msk7. The programme aims to use a diverse spectrum of artistic positions to temporarily open up the self-contained refugee shelters to approaches and developments in contemporary art.
The RESIDENZPFLICHT art project will award 10 project scholarships for one-month residences in the 10 newly constructed refugee accommodation in Berlin between 2019 and 2020. Ten visual artists are invited to live for one month on the site of one of Berlin's Modular Refugee Accommodation Centres and create context-based artistic work there. Each scholarship is accompanied by a blog, an artist's talk and a closing event on site.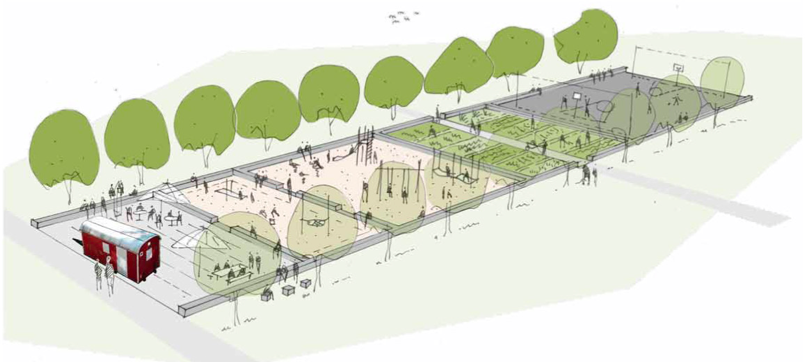 General Conditions
Scholarship holders will be provided with a construction trailer converted into a live-in studio on the grounds/central square of a Berlin refugee accommodation centre. The scholarship is endowed with a fee component of 2.000 Euro and a maximum of 1.000 Euro to cover the cost of material and travel expenses. Applications from international applicants are welcome, and there are no age restrictions for artists wishing to participate. A mandatory residence requirement will apply.
How to apply
Scholarships will be awarded by a jury of experts appointed by msk7on the basis of the artistic quality of applicant's work to date as well as the project outline submitted. The application documents must be submitted in German or English by Sunday, September 16, 2018, by e-mail to opencall@residenzpflicht.berlin
A complete application includes:
the digital application form (with contact details, artist statement, CV)
an anonymised project outline (with a 6-digit code number) (PDF with max. 1 MB)
a representative selection of works from the last 5 years (PDF with max. 10 pages/ 8 MB)
All application information here.
Deadline for applications: 16.09.2018 by e-mail to: opencall@residenzpflicht.berlin