10 Scholarships for Artist's Residence Project in Berlin Refugee Accommodation
In their project RESIDENZPFLICHT (RESIDENCE REQUIREMENT), the artist group msk7 is awarding 10 grants for one-month residences in Berlin refugee shelters to international artists. For the years 2019 and 2020, five artist-in-residence projects will be realized from May to September at a total of ten locations in Berlin. The programme aims to use a diverse spectrum of artistic positions to temporarily open up the self-contained refugee shelters to approaches and developments in contemporary art.
For the art project, ten Modular Accommodations for Refugees (MUF) in Berlin will be extended alternately and temporarily by an additional mobile module – a construction trailer converted into a habitable studio. This serves as a living and working space for the scholarship holders and is connected to a housing unit, whose sanitary facilities and communal kitchen are used.
The experience of each scholarship will be shown through a blog, an artist talk and a closing event on site. Each scholarship is endowed with a fee component of 2,000 euros and a maximum of 1,000 euros to cover the cost of material and travel expenses. A mandatory residence requirement will apply.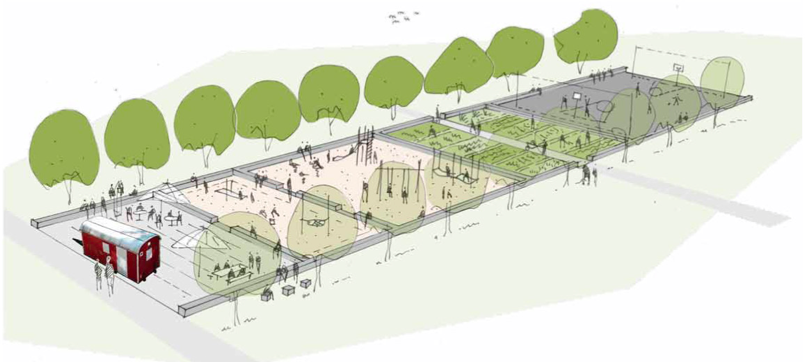 RESIDENZPFLICHT  is a project of msk7. The proposal received the 2nd prize, along with an implementation recommendation, in the Berlin-wide art-in-architecture open competition for modular refugee housing, awarded by the State of Berlin under the aegis of the Senate Department for Urban Development and Housing (Department V) in coordination with the State Office for Refugee Affairs.
RESIDENZPFLICHT  is financed by the Senate Department for Culture and Europe as well as the Senate Department for Urban Development and Housing.
msk7 are Mona Babl, Kati Gausmann, Ricarda Mieth and Anja Sonnenburg.