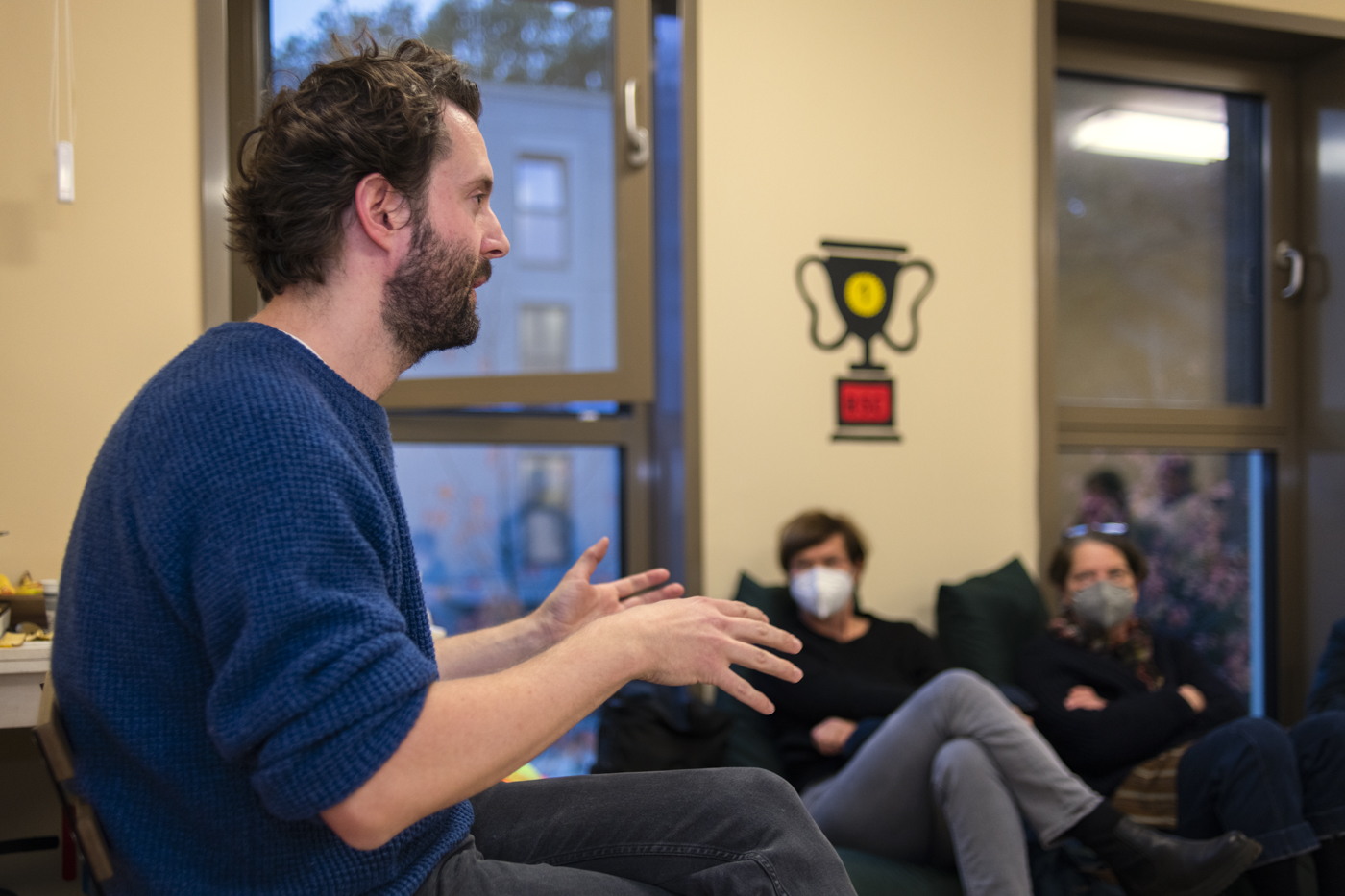 Es war eine interessante Gesprächsrunde. Nur die Dolmetscher hatten fast nichts zu tun. Wer da war, konnte und wollte Deutsch verstehen. Das hat einerseits leichter ein Gespräch zustande kommen lassen, andererseits aber eben auch gezeigt, dass die, für die wir die Dolmetscher (Fasi, Arabisch, Russisch/Ukrainisch) engagiert hatten, nicht gekommen sind.
Um den Social Club in der Unterkunft wirklich zu etablieren, wird es Zeit und Unterstützung von den Betreibern und vielen Ehrenamtlichen brauchen. Am Anfang sollen regelmäßige Angebote helfen, wie der wöchentliche Yogakurs, für den Benedikt eine Kursleiterin gewinnen konnte. Bis sich die Angebote bei allen rumgesprochen haben und wahrgenommenn werden, ist Geduld gefragt. Vision bleibt jedoch die Selbstverwaltung mit eigenen Ideen durch Bewohner.
Die Betreiber der Unterkunft wissen den Anfang von Benedikt zu schätzen und sind daran interessiert, selbst zu investieren und die Zusammenarbeit mit Benedikt zu verlängern, um geeignete Strukturen entwickeln zu können. Andernfalls drohnt das Projekt leicht ins Leere zu laufen.
Gut, dass Vertreter vom Landesamt für Flüchtlingsangelegenheiten (LAF) zur Abschlußveranstaltung von RESIDENZPFLICHT gekommen sind und ihr Interesse bekundet haben, Räume wie diesen für Zusammenkünfte und Eigeninitiativen von Geflüchteten erhalten und optimieren zu wollen. (trotz der aktuell angekündigten Verdichtung der Unterkunftsbelegung!)
Wir bedanken uns herzlich bei dem Betreiber-Team der Unterkunft, dass sie das Kunstprojekt RESDENZPFLICHT postiv aufgenommen und unseren Stipendiaten Benedikt Stoll bei seinem Projekt unterstützt haben!
Den Bewohnern wünschen wir Lust und Selbstvertrauen, sich den Social Club tatsächlich anzueignen.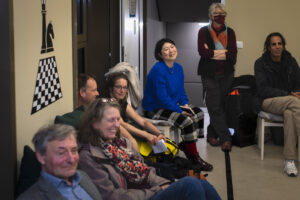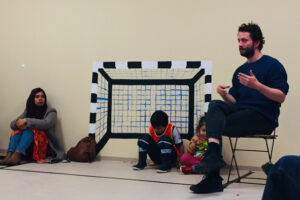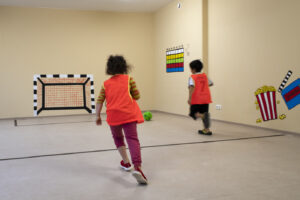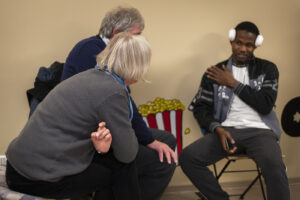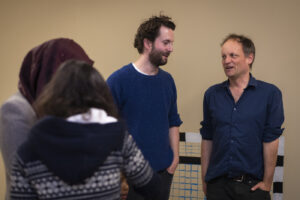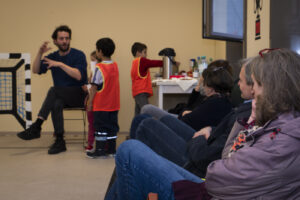 It was an interesting round of talks. Only the interpreters had almost nothing to do. Those who were there could or wanted to understand German. On the one hand, this made it easier to have a relaxed conversation, but on the other hand it also showed that those for whom we had hired the interpreters (Fasi, Arabic, Russian/Ukrainian) did not come.
In order to really establish the Social Club in the accommodation, it will take time and support from the operators and many volunteers. In the beginning, a regular programm should help, such as the weekly yoga course, for which Benedikt was able to win a course instructor. Patience is needed until the word gets around and the offers are taken up by everyone. The vision, however, remains self-administration by residents with their own ideas.
The operators of the refugee shelter appreciated Benedikt's beginning and are interested in investing themselves and continuing to work with Benedict to develop suitable structures. Otherwise, the project could easily go nowhere.
It is good that representatives from the state office for refugee affairs (LAF) came to the final event of RESIDENZPFLICHT and expressed their interest in preserving and optimising spaces like this for gatherings and self-initiatives of refugees. (despite the currently announced densification of accommodation occupancy!)
We would like to thank the whole team running the accommodation for their positive reception of the art project RESDENZPFLICHT and for supporting our scholarship holder Benedikt Stoll in his project!
We wish the residents desire and self-confidence to actually appropriate the Social Club.