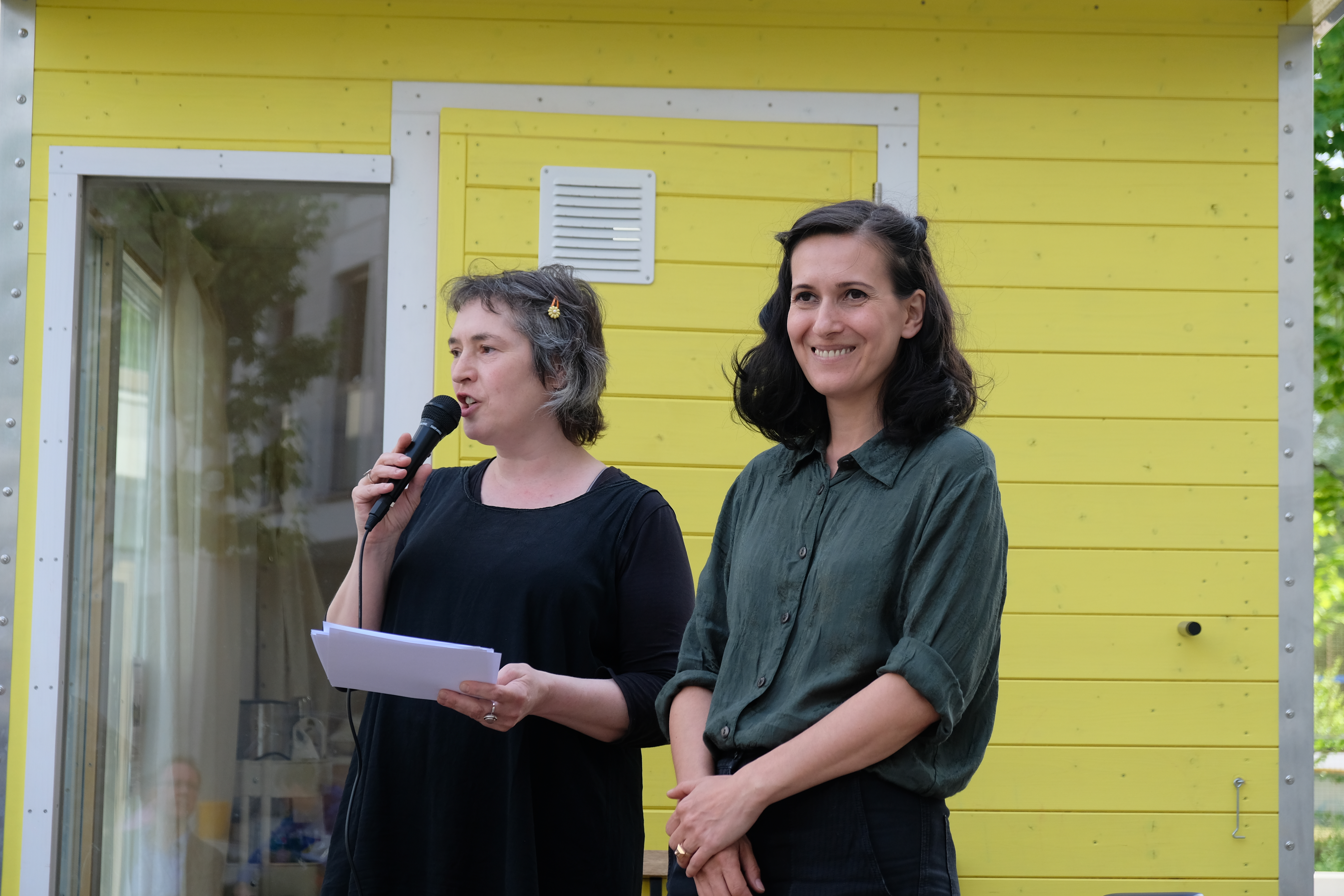 Begrüssung von Andreea Chirica in kleinem entspanntem Rahmen… weniger offizielle Gäste, dafür mehr Interesse von Seiten der Bewohner.
Vielen Dank für den herzlichen Empfang der Unterkunftsbetreiber Hero Zukunft!
Welcome of Andreea Chirica in a small relaxed setting… less official guests, but more interest on part of the inhabitants.
Thanks a lot for the warm welcome from the accommodation operator Hero Zukunft!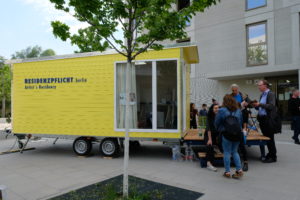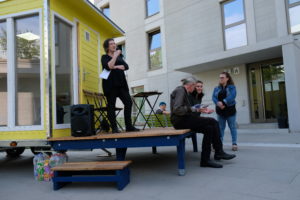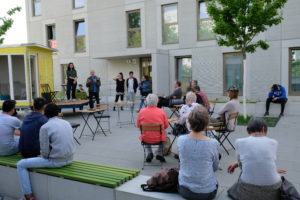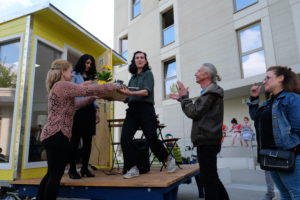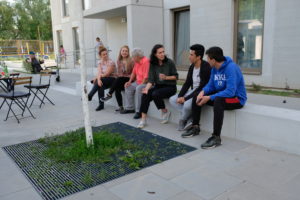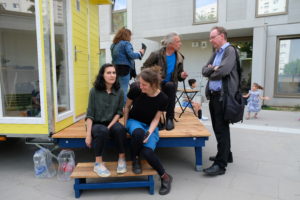 Die Unterkunft betreibt ein kleines Café!
Hereinspaziert (mit Lichtbildausweis) oder Platz nehmen draußen vor der Tür.
Öffnungszeiten: Mo – Fr  16-20 Uhr (Do nur für Frauen), Sa/So 12-20 Uhr
The accommodation runs a small café!
Walk in (with photo ID) or take a seat outside the door.
Opening hours: Mon – Fri 4-8 pm (Thurs only for women), Sat/Sun 12-8 pm